SSC Tech 58 (Men) and SSC Tech 29 (Women) Merit List Out
The Indian Army has released a list of recommended applicants who passed the SSB interview for the SSC 58 Men technical admission. SSC Tech is a unique admission for engineering graduates that permits them to apply straight for the SSB interview without taking a written exam. All candidates on the merit list will get joining instructions in the order they appear on the list.
The programme was set to begin in April 2022 at OTA Chennai. There are 53 male applicants who have passed the SSC 58 technical entrance SSB interview; nevertheless, the majority of the branches are empty this time and no one has been suggested in those branches. All of the successful applicants are congratulated by the MKC team.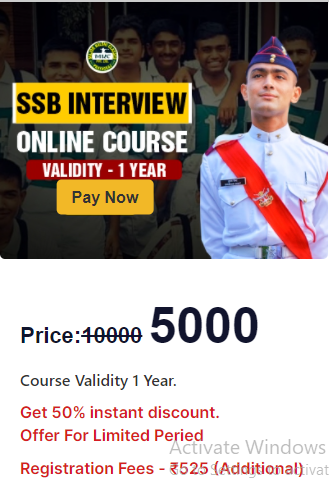 Candidates who have not submitted copies of all semester mark sheets, Degree/Provisional degree certificate, and other requisite documents as specified in the course notification must submit a self-attested scanned copy of the same immediately via the 'Feedback/ Query' option on our website www.joinindianarmy.nic.in or by Fax (No 011 – 2619-6205).
Joining Letters (JL) shall be granted in accordance with MERIT, subject to vacancy, medical fitness, submission of required papers, and fulfilment of all qualifying conditions as specified in the course notice.